Giulia II
Bronze, length: 18″, 1988 (original maquette, length: 12″, 1977)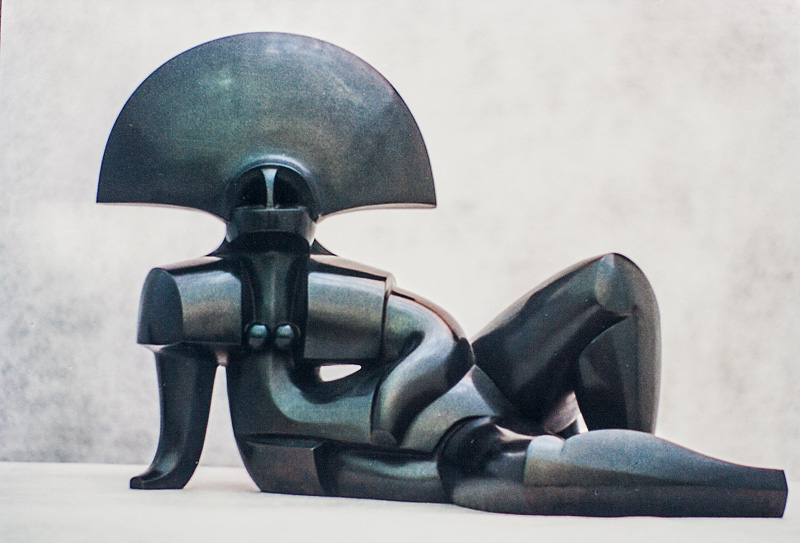 I regard head adornment as an embodiment of aura. Working in bronze, I am never unaware of its intense materiality, its compression and the struggle to release the ethereal from its dense grip.
When I first made this piece, its name did not come to me. Arne Ekstrom, my first New York dealer, asked me about its inspiration and I remembered the sculpted terra cotta couple reclining atop an Etruscan sarcophagus in Rome's Villa Giulia in a depiction of marital harmony I have yet to see again in art; the woman's projection of stateliness and inner peace, and the close physical intimacy of the two partners. (I have already asked myself the obvious question: Where is he? Perhaps Picasso's voyeur holds the key…)
Giulia began as an heroic figure and will more completely realize those essential qualities in her larger scales: 30″, 54″ and 84″ in length.